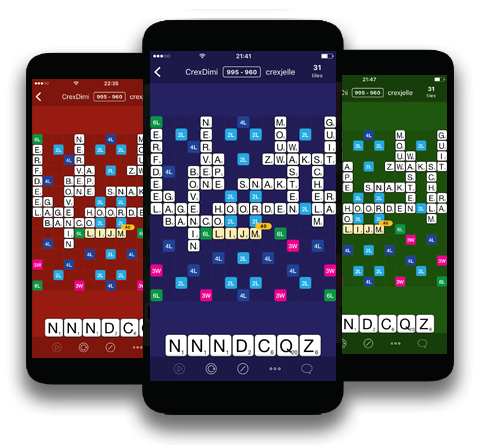 WordCrex
The first fair multiplayer word game.
WordCrex is the first free fair word game with the unique fair game principle. Each turn players use the same set of seven letters to form words, so being lucky getting the right letters to play is not a factor anymore. Each player receives the points of the valid word they played. Only the word of the player with the highest score of the turn will be added on the game board. The player with the highest score at the end of the game wins. If you want to know everything about the game check our
game rules
page here.
It's all about skills, knowledge, language and fun!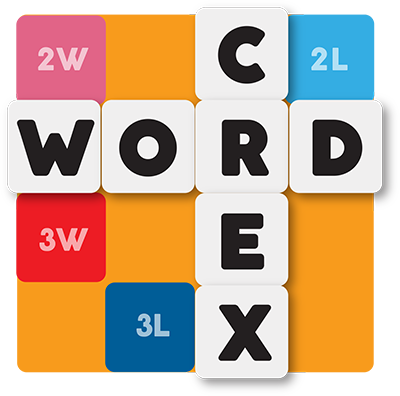 Features
WordCrex the first fair multiplayer word game challenge.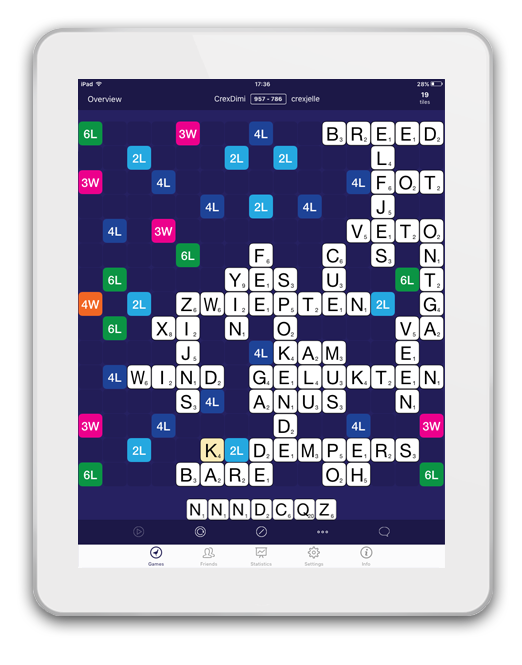 Fair word game principle

Players are challenged to form words with the same letters.

Multiplayer

Up to four players can play a game of WordCrex.

38 languages available

WordCrex can be played in 38 languages including small languages like Fries, Catalan and Esperanto.

Customize colors

Choose your favorite color for your WordCrex game board.

Free statistics

A lot of useful and fun stats to rate your play.

Great game summary screen

A game summary screen to keep track of your opponents words and points per turn.
Screenshots
Play WordCrex with up to 4 friends or choose random opponents of equal strength, pick your favourite color for your game board and take up the fair challenge and play in one of our 38 languages! Sometimes even two dictionaries for one language like in Dutch. Play with the Van Dale Official Scrabble® list or a creative list with abbreviations, both very challenging!